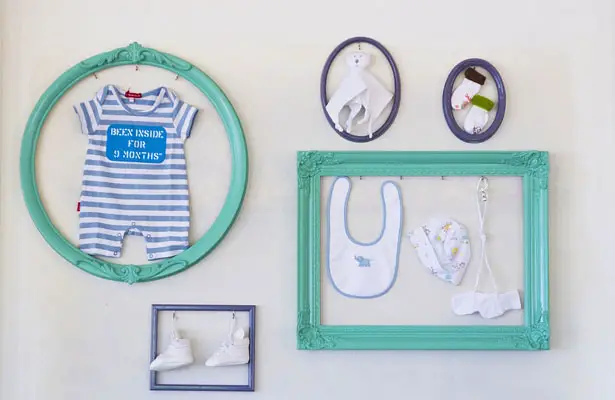 Are you confused what to buy for the occasion of baby shower? In-order to buy a suitable gift for this occasion, you have to first understand what is the baby shower occasion and its significance in the life of an expecting mother. The baby shower is a ritual celebrated in most part of the world. This occasion is named as baby shower because, in this ritual friends and family members shower blessings on pregnant lady and her coming child.

While selecting a gift for baby shower, you have to keep a few details in your mind

1, The gift should be useful for mothers as well as her child
2, You have to make sure that product you are buying are from reputed brand
3, The gift should not have anything that could harm the baby in anyways
4, The gift should be made up of a good material and have enough strength to hold the baby safely

Some Gift Ideas For Baby Shower Occasion
Baby Rocker- Baby Rocker is a wonderful gift for both baby as well as his/her mother. This is because, babies love the fun of being up and down. They enjoy springy movement, some love it so much that day kick their legs in excitement. You can put babies in rockers for a long time and they will calmly enjoy the bounce movement. Baby rockers are available in different shapes, style and you can buy it it both online and from stores. However, while buying baby rocker make sure purchasing one of a good brand. Some brands that you can prefer are Fisher price, Tiny Love, Winnie, etc.
Dry Sheets - Dry sheet is a new invention for nursing mothers. The dry sheet is made up of soft material that has extremely great absorbing potential. It can be used as a cover to protect mattress from getting wet, as well as to keep the baby directly over it. When baby is on the dry sheet, there is no need of making him/her wear diaper. The sheet automatically gets dry after a few minutes of wet. Top brands for this product are quick dry, Newnik.
Baby Mattresses - The mother need a baby mattress right after the baby is born. You can gift baby mattress to new parent. You can check the whole range of baby mattress online or on on stores that sell baby products, like baby oye, firstcry, different types of mattresses are available here. While, choosing the one, you have to make sure that you are picking the one which is soft and adjustable.
Diapers - This is one of the most important thing that a mother need after the arrival of baby. Parents invest a huge amount on diaper and if you will give them a big pack in advance it's not at all a bad idea. Pampers, himalaya and other brands of diapers are available in various sizes and it is good on skin. For a new born baby, you should buy a zero size diaper. Gift a big pack comprises of 80-90 piecesatleast.

Baby Career - If you are thinking to buy baby carrier and presenting it to the expecting mother, then your idea is wonderful as this present is really thoughtful. Baby careers are available in different designs and pattern with numbers of features. Some brands that manufactures top quality pram and strollers are 1st step rocking, chicco, Graco, etc. You can check online stores to find a good one with numbers of features that can make baby comfortable in it. It can be used by mothers just after a few weeks of baby arrival.
Baby Nursing Kit- The nursing kit for babies contain everything related to baby nursing like its food, bottle, napkins, massage oil, wipes, tissue papers etc. It is a great gift as mothersrequire all these things right after the baby birth.
Warm Clothes - Baby need warm clothes right after the birth, you can present warm cloth in baby shower occasion to the expecting mother as it is very useful for her. However, before taking this gift, check with baby parents if they put on fresh clothes on baby, right after the birth. Many families do not do so.
Baby Blanket And Towel - Baby need blanket and towel right after the birth. Most of the hospitals wrap babies in towel that parents bring. The blanket should not be fresh, instead it should be properly cleaned and dis-infected before use on baby. If you will gift, baby blanket and towel during baby shower occasion, then parents will be able to use it in a proper manner.Fisrtcry and baby oye are some gift baby shops where you can get these gifts.
Pram - A pram is also a wonderful gift for both mother and her baby. In the pram baby can enjoy a wonderful time looking all around while sleeping comfortably, while mothers can take a long walk without requiring to carry her baby on the shoulder. There is a huge variety of prams present in the market with numbers of features. You can select the one which seems useful to you. Nevertheless, while buying a pram make sure, you are purchasing the one of a good brand. Pram of baby jogger, steelcraft, target are good to go with.

In addition to these, there are many gifts you can choose to give to an expecting mother at the time of baby shower occasion. But, above mentioned gifts are some that are really useful for both mothers and babies. While selecting any of this gift, if possible discuss the idea with other friends so that others are not buying the same thing.

Also, writing a heartfelt message is an important gesture when you are presenting any gift to anyone. When it comes to presenting gifts on baby shower occasion, it is crucial that you write a heartfelt message on gift for both mom and her child. If you are not good at writing the message, not to worry. You can take help of 143greetings.com to find a suitable message for the occasion. The platform has an impressive collection of messages written on various occasions such birthday messages, anniversary messages, farewell messages and much more. These messages has been penned by creative writer who has a prowess of turning expressions in words.